News
Jeudi 11 Juin 2020
Pau Pyrénées airport welcomed its first passengers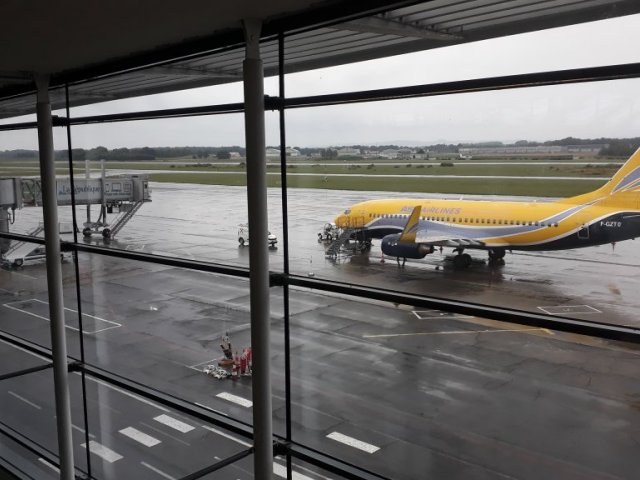 Pau Pyrénées airport welcomed its first passengers
After two and a half months of closure due to the health crisis, a first flight operated by ASL Airlines took off on Thursday June 11, 2020 at 8 a.m. bound for Paris Charles-de-Gaulle.
This first aircraft was greeted by the traditional water salute.
ASL offers 4 flights per week between Pau and Paris from € 99 including tax one way.
The flight plan will gradually expand in the coming weeks, with the resumption of Air France flights on June 15 to Paris Charles-de-Gaulle and June 22 to Lyon.
The routes to Marrakech and Ajaccio will resume in July and to Marseille in September.