News
Vendredi 08 Mai 2020
Information on removal of lockdown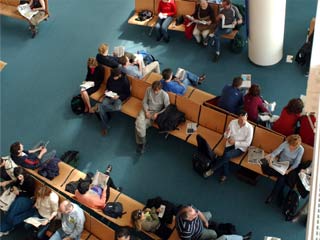 Due to the Covid-19 health crisis, flights to and from Pau Pyrenees airport are still suspended. The terminal and the info desk are therefore closed.
Passengers who have parked their vehicle in one of the airport car parks before the start of lockdown and wish to collect it after the end of lockdown may exit free of charge. Please report yourself via the intercom at the car park exit.
Access to car rental desks is possible from Monday to Friday from 10 a.m. to noon starting Monday, May 11, 2020, subject to the opening hours of each rental company.
We will inform you about the date of resumption of flights as soon as this is communicated to us by the airlines.
We thank you for your understanding and hope to welcome you soon at Pau Pyrénées Airport.